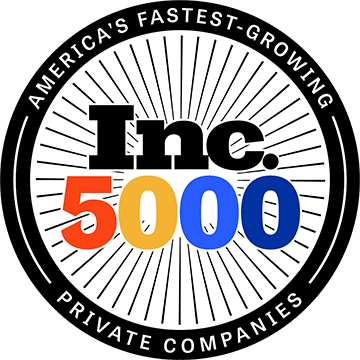 We are thrilled to announce that Operation Dental has landed on the Inc. 5000 List ranked at 1681 , which highlights the fastest-growing companies in the United States. This remarkable achievement marks the second consecutive year that Operation Dental has secured a spot on this prestigious list.
Companies on the 2023 Inc. 5000 are ranked according to percentage revenue growth from 2019 to 2022. To qualify, companies must have been founded and generating revenue by March 31, 2019. They must be U.S.-based, privately held, for-profit, and independent--not subsidiaries or divisions of other companies--as of December 31, 2022. The minimum revenue required for 2019 is $100,000; the minimum for 2022 is $2 million.
The companies on the 2022 Inc. 5000 have not only been successful but have also demonstrated resilience amid supply chain woes, labor shortages, and the ongoing impact of Covid-19. Among the top 500, the average median three-year revenue growth rate soared to 2,144 percent. Together, those companies added more than 68,394 jobs over the past three years.
Our ranking is a testament to the unwavering dedication of our team, the exceptional quality of our services, and the trust our patients have placed in us. With this achievement as a stepping stone, we are excited to embark on a journey of even greater accomplishments in the years to come! We extend our heartfelt gratitude to our loyal patients, dedicated team members, and supportive partners who have been the driving force behind Operation Dental's success.
As we reflect on our journey, we are inspired by the path we've paved and the heights we've reached. Looking ahead, we are invigorated by the possibilities that lie ahead and are committed to continuing our tradition of excellence, innovation, and growth. With the Inc. 5000 ranking as a testament to our past achievements, we eagerly embrace the future and remain steadfast in our mission to provide exceptional dental services while reaching new milestones of success.